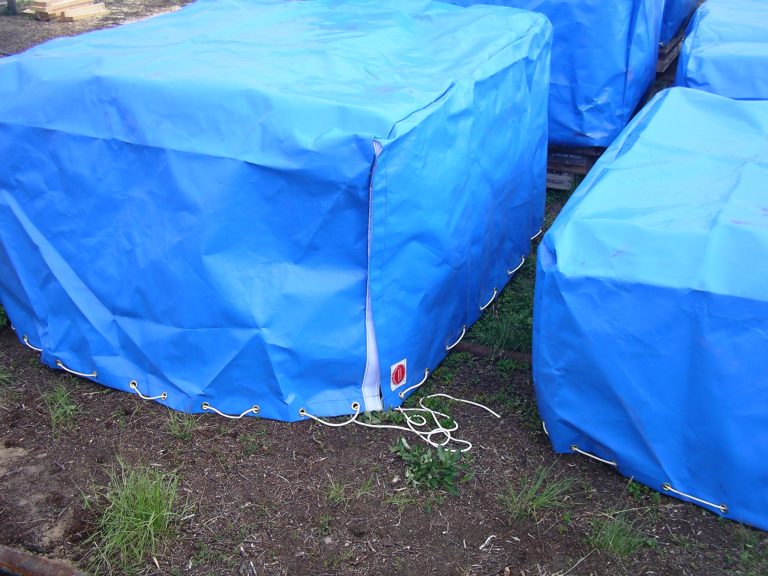 Premium Covers
Maximizing the return on investment from diamond drilling and analyzing core samples is essential for any company or investor. That's why it's crucial to store them in a way that preserves their quality and integrity for as long as possible. At Exploration Tents, we understand the importance of these core samples and the value they hold. That's why we offer a range of top-quality cover solutions designed to protect your investment and extend the useful life of your samples.
Request a Quote
Cover Solutions Designed to Perfection
Maximum Value

Protection from contamination and deterioration of the valuable original sample is provided  by these Heavy-Duty 12 oz woven-poly covers that guard against direct sunlight as well as water damage by rain and snow melt year after year. Velcro corner openings and draw-strings on the bottom of the cover make it easy to install and remove the covers as needed.

Trust Our Expertise

We custom manufacture our Core Storage Covers in all shapes and sizes to accommodate the different size piles of core boxes being protected. With our strong and durable protective covering solutions, you can be sure that your investment is in safe hands. Pictured above are 62" x 62" 2ft, 3 ft, and 4 ft high covers over 3 slot NQ core boxes.